Over twenty years at a company means nearly that many company Christmas Cards. Every July (Designer's Christmas as I call it) I put on Christmas Music and try to find a new idea. Every year it seems impossible to do something new, but some of the most creative moments have come from that challenge. Here are a few of my favorites from over the years.

2020 Christmas Card
Picture September 2020, middle of the COVID epidemic. Who knows what Christmas will even look like? What do you say to a weary world in December of 2020?

I was brainstorming with a co-worker on the card and said "I'm sure we can't say this, but what about ..." And it was perfect. A simple celebration of just making it to Christmas. "A weary world rejoices." 
2013 Christmas Card
This is one of my favorite designs of all time. Almost accidentally the design and message came together in a way that is both clever and meaningful. I will always love this one.
2016 Christmas Card
This was so fun! I had a vision in my head that I just couldn't get right in PhotoShop, so I got crafty. I baked dough and shaped it to look like a candy cane and took photos. The result was sweet!
2014 Christmas Card
Love the die-cut on this one with photos showing through.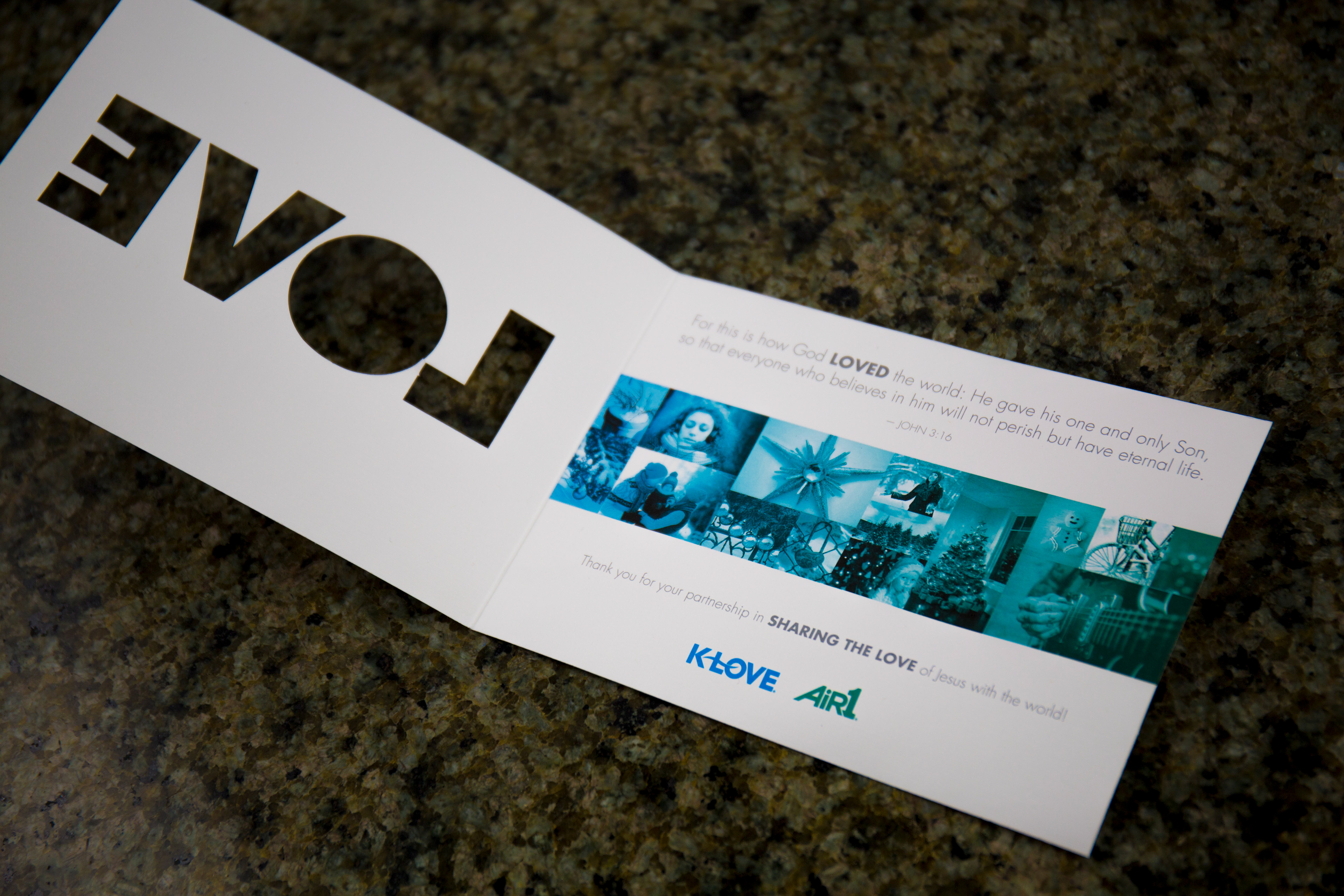 2010 Air1 Christmas
I will always have a special "rocker love" for this one. Back in the louder days of Air1 Radio, this just made me smile. And, yes, that is the now over-used font, Bleeding Cowboys on. the inside. It seemed so fresh back then.
2008 Air1 Christmas Card
Going way back on this one. Grunge-take on the "Little Drummer Boy."