I created branding, banners, displays and slides for K-LOVE's 40th Anniversary party for the industry in Franklin, Tennessee. 
Across the top of the space was a historical timeline that was 114 feet long, highlighting key events in K-LOVE's history and growth.
On the floor, surrounding three pillars, were 8ft tall, 4-sided structures. Each showcased branding, key numbers from partners and ministries the brand has supported, life-changing stories from listeners and memories from artists.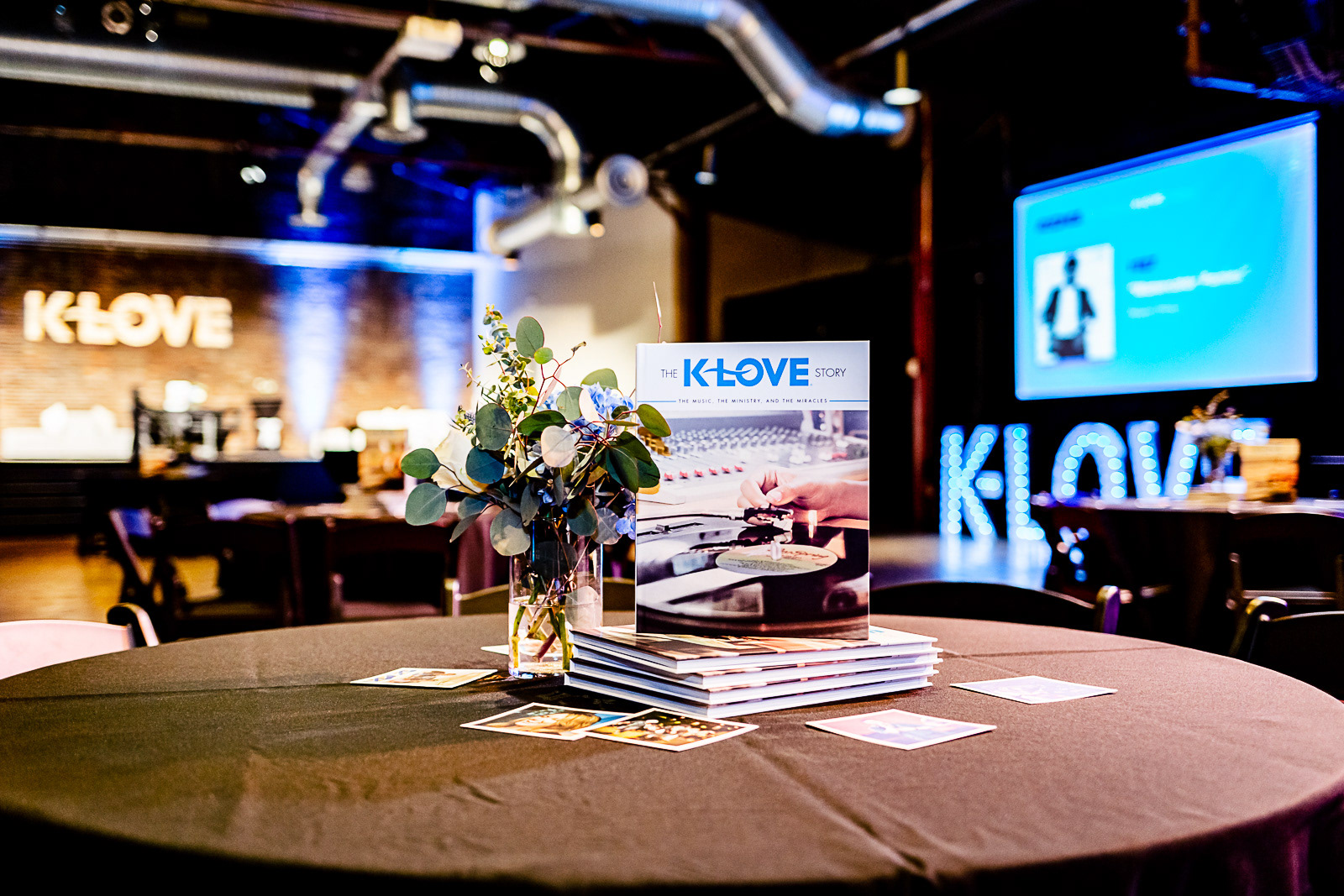 On each table were scattered photos of artist studio visits and performances from over the years and a coffee-table book for guests to take home. I did the cover design, lay-out of some of the pages and was the main resources for historical photos.
See more of the book.